TEXAS ASSOCIATION OF FUTURE EDUCATORS (TAFE)
Click on the Logos below to go to our state and national websites!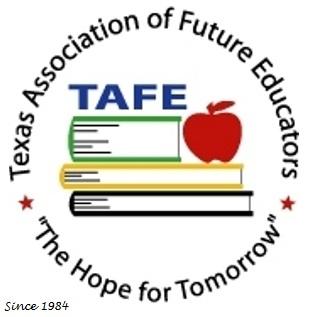 TAFE stands for the Texas Association of Future Educators. Our National affiliate is Educators Rising. Educators Rising and TAFE are a CTSO or career and technical student organization helping high school students to explore the teaching profession and support those students interested in the Education and Training career pathway.
Any student interested in promoting positive attitudes regarding all noble aspects of education, acknowledging the challenging role of the teaching profession and desiring to provide leadership and service within our school and community is invited to join.
"Discover the Magic in Teaching!"