Attention 8th Grade Parents! Please look in the news section for information regarding the 8th Grade Dance.
It is that time of year to start preparing for next year's UIL and athletic programs. Needville ISD will be offering physicals at the high school this year. They are set for Wednesday April 28, 2021, from 2:00-7:00 pm. NO ONE will be exempt from getting a new physical for next year. You do not have to have it done here but you MUST have one completed and turned in prior to any participation for the next school year. ALL forms will be filled out and signed through RANK ONE SPORTS. A link to these forms and other information has been added to the JH website under Menu>Athletics.

Congratulations to the 2021-2022 Needville Junior High Cheerleaders! Members are as follows: Numbers: 1, 4, 6, 9, 10, 13, 15, 16, 17, 18, 21 I hope everyone has a safe and relaxing Spring Break!
The Needville Youth Fair is looking for students grade 7-12 to participate on the Junior Livestock Committee for the upcoming youth fair. If you would like to participate, visit the youth fair website or Mrs. White at the HS for more information. Deadline to sign up is March 26, 2021.
8th Grade Parents and students: If you have not taken the time to view the parent meeting video from Mrs. Pohler, please do so now. There is a downloadable/printable 9th grade course selection guide and 9th grade course selection form in the documents section of our Junior High website.

Attention to anyone trying out for High School Cheer/Mascot!! Packets are now due to Mrs. White at the HS by 4pm Thursday Feb 25th and the parent meeting will be held virtually Monday March 1st at 6pm- more info to come. Please have all forms and grades attached when you turn in your packet.
Attention 8th grade parents & students: the following video was prepared by Mrs. Pohler the 9th and 10th grade counselor at Needville High School. In this video she will provide information about the Class of 2025 graduation plan and scheduling for the 9th grade. Please take the time to view it.
https://youtu.be/2M6p0LzZgmo

Congratulations to the following Needville Junior High students for their entries in the Houston Livestock and Rodeo Art Winners: Sofia Garcia - Best of Show Amber Newton - Gold Medal Great job!

Texas Public School Week is scheduled March 8-12th. Unfortunately at this time, we cannot allow visitors in the building during school hours. Sorry for the inconvenience, but I just wanted to give everyone a heads up.

The exemption policy for the spring semester has been posted in the news section of the website. Looking forward to seeing everyone back at campus tomorrow!
The NJHS Choir Christmas Concert video has been posted to the website. You may view it by clicking Menu and then Choir under the Extracurricular section. Happy Holidays!
NJHS Christmas Concert videos have been posted to the website. You may view them by clicking Menu and then Band under the Extracurricular section. Happy Holidays!

This week is semester exam week. Please see the exam schedule located in the news section.

The boys 8th Grade "A" team game that was scheduled for this evening has been cancelled.

Both the girls and boys basketball games that were scheduled on Monday, December 7th and Thursday, December 10th have been cancelled.

The Semester Exam Schedule for the fall semester has been added to the news section of the website.

More Veterans to THANK for their service!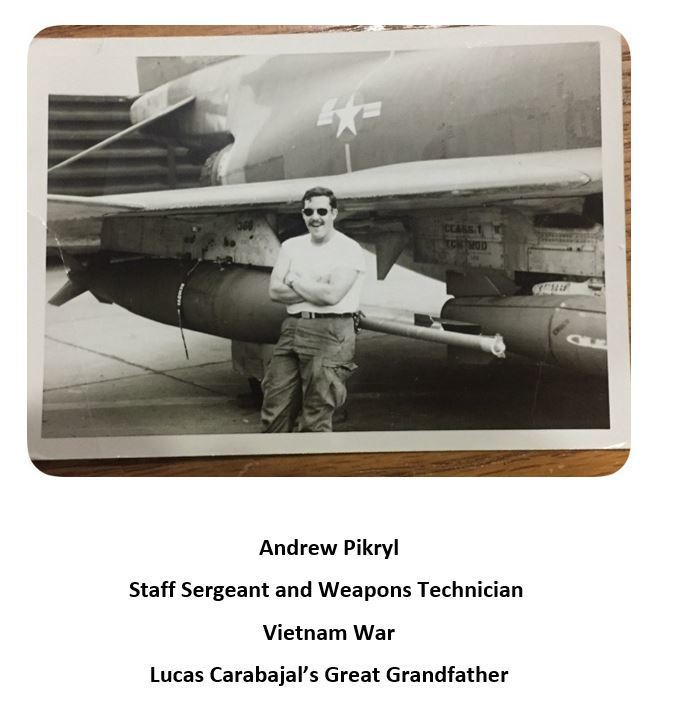 More Pictures!