The Needville Education Foundation is selling tickets for a BBQ Drive Thru at Harvest Park on Friday, Jan 22 from 4-7. Meal catered by Schulze's Bar-B-Que in Rosenberg. Tickets are $10 each and are available at all NISD Campuses and the Central Office until Jan 20. Please support our teachers and Blue Jays!! We are also hosting an online auction that weekend and are accepting auction items until Friday, Jan 15 at the Central Office. Check out
www.32auctions.com/BlueJeanBall2021
. THANK YOU!!!
All NISD buses and classes are running on schedule today.
All campuses will dismiss at 1:00 today until January 5, 2021. On behalf of all administrators, directors and staff at NISD, we want to wish all Blue Jay families a safe and blessed Merry Christmas and Happy New Year. Thank you for all you have done to make this first half of the school year a success.
The Needville Education Foundation will be hosting a Blue Jean Ball BBQ Back Up on January 22, 2021. This event is in lieu of our annual Blue Jean Ball, which was cancelled due to Covid. This new event will be a drive thru meal by Schulze's Bar-B-Que at Harvest Park. We will be handing out boxed meals, safely, from 4-7 on that Friday. Tickets for these meals that support your NISD Teachers are selling at all campuses and Central Admin for $10 each. A letter was also sent home with your child last week. NEF is accepting auction items for an online auction that day. This year, more than ever, our teachers need our support! Let's show them that the community and businesses care about them and our Blue Jays! THANK YOU!
One more week Blue Jays!!! We can do this!!!! Have a festive Friday!
Best of luck to Andrew Pollard today, as he competes at the State Cross Country meet in Austin. Show them how fast Blue Jays can run Andrew!
Happy Thanksgiving to all NISD Blue Jays! Have a safe and blessed holiday break. Stay healthy and we will see everyone back on November 30. Make amazing memories!!
Regional Volleyball Finals on Thursday, November 12 Needville vs Wimberely Playing in Yoakum at 6:30 Tickets are selling at the door, first come first serve. 350 tickets available.
Congratulations to our Lady Jays for capturing the Regional Semi Final Championship title! STILL UNDEFEATED!!!! We are proud of this strong group of young ladies. Stay tuned for information coming on the next game on the road to State!
Varsity Football Tickets go on sale to the public at 11:00 today at the High School. All tickets are $7. Game is Friday, November 13 at 7:00. The Jays will be playing Houston Furr at Stafford High School. This is a Bi-District Game. GO JAYS!!!
Good luck today to our Varsity Cross Country Team running at Regionals in Corpus Christi. Run Jays Run!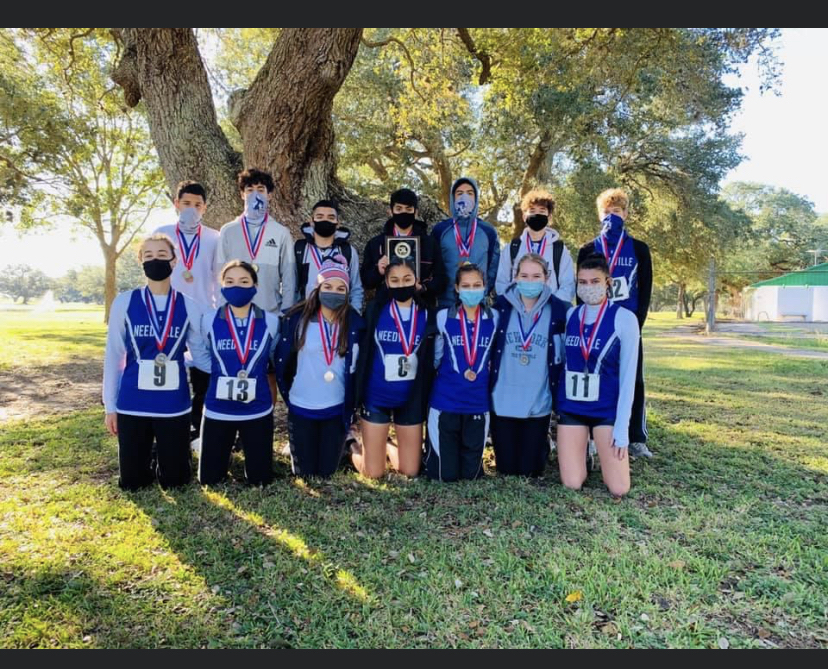 It's almost game time for our Lady Jay Volleyball Team! Click the link to watch our Jays soar to the next round!!! Game starts at 7:00.
https://youtu.be/4Cpu23x3pE0
From the Director of Transportation: At 4:45 pm there was a minor bus accident involving Bus 34 and a motor vehicle at Forester School Road and Williams School Road. There were NO students on the bus at the time of the accident.

Congratulations to NISD Lady Jays Volleyball Team In winning again last night in the Regional Quarterfinals. UNDEFEATED!!! The girls continue the road to State on Monday, November 9 at 7:00 in Golliad. They will face Devine. GOOOOOOO Lady Jays!!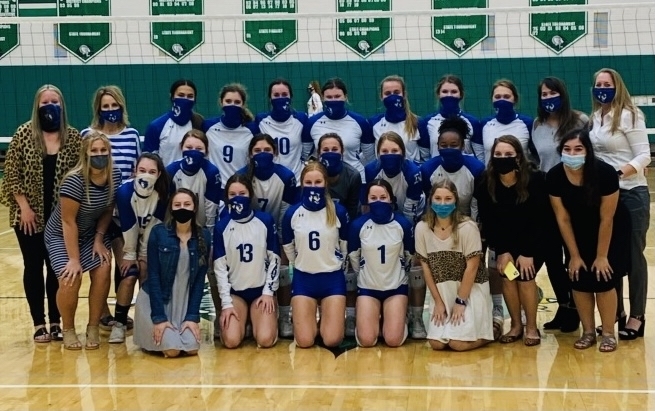 Friday night football home side tickets are SOLD OUT at all NISD locations. Thank you for supporting our Varsity players.
Regional Quarter Final Match for the Lady Jay Volleyball Team will be Thursday, November 5 at 6:30 in Cuero. Lady Jays will play Sinton. GO LADY JAYS!!!!!!!