Tomorrow is Grinch Day! Dress like the Grinch or wear green!

Dress like a Christmas Tree or clothes with Christmas trees tomorrow!

Wear white tomorrow! Winter Wonderland!

Monday is Twin Day!! Dress like a friend!!

Tomorrow is Sparkle Day!

Tomorrow is Ugly Sweater Day!

Wednesday is Christmas Red Day! Wear all the red!!

Tuesday is Flannel Day!

Monday is Hats off to Christmas! Wear your favorite Christmas hat/Holiday headwear!

Happy Thanksgiving Lil' Jays family! Have a safe and enjoyable Thanksgiving Break!

Reminder: First Grade Family Engagement tonight 5:30-6:30 in the Blue Cafeteria.

Report Card Day!! Check your child's grades on Skyward!!

Next week is Veteran's Day and so student council would like to take the week to honor all the military branches. Please join us in honoring these heroes for all they have done for our country and for all that they continue to do for our country!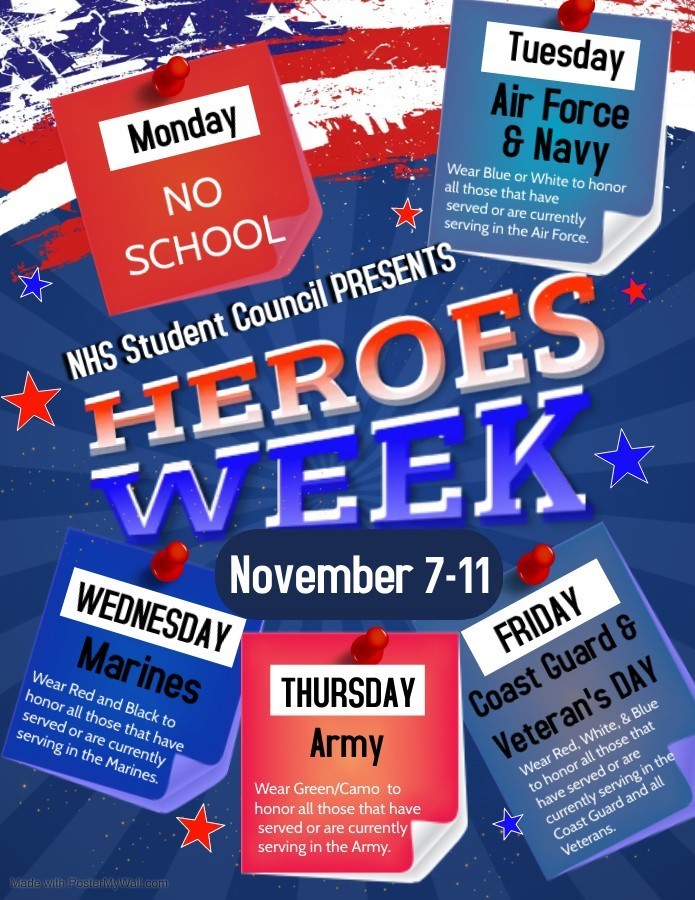 Halloween Dress-Up at NES on Monday!! Can't wait to see all the cool costumes!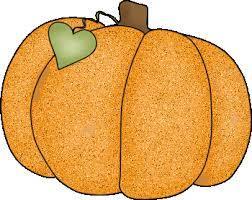 Tomorrow is Freaky Friday!! Dress like your parents!!

Weekend plans??? Check out the info below!! PTA is able to bring back a wonderful Halloween tradition...... What: HAUNTED HOUSE Where: Inside the Needville Youth Fair Arts & Crafts building (small building next to the KC Hall.) When: HORROR NIGHT Saturday, October 29th from 5:00 - 10:00 pm (Scarier & bloodier w/ people jumping out and in your face) FAMILY FRIENDLIER NIGHT - Sunday, October 30th from 2:00 - 7:00 pm (Still very scary, just NO Horror people or any one jumping out. Think of what Haunted House was like pre-COVID at the Elementary school.) TYPES OF TICKETS: VIP TICKETS - Specific Time Entry - NO LINE (walk up to the door) GENERAL TICKETS - Stand IN LINE and Wait your turn (Get in line and we'll check you off right before you go in) BUY TICKETS: Pre-Sale VIP & GENERAL tickets - DEADLINE is Thurs., Oct. 27th @ 11:59 pm
https://needvilleptahauntedhouse2022.cheddarup.com
GENERAL TICKETS will be sold at the door as well. We will have some Concession Items, Drinks & Food, available to purchase while you stand in line! If any students are looking for volunteer hours or any parents would like to help out, here's a signup for volunteering to help with SetUp, Working the Event, and Take Down!
https://www.signupgenius.com/go/70A0E4BABAA28A3F94-needville
Thank you so much for all your support! We look forward to sharing a freight night with you! Happy Halloween, Needville PTA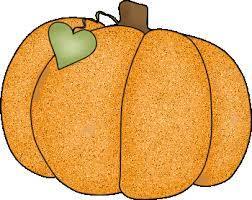 Groovy Thursday is tomorrow! Wear Bell Bottoms and dress "Groovy"!

Wear Red on Wednesday!!

Tomorrow is Military Monday! Wear camo or military colored clothing.

Red Ribbon Week is October 24th - 28th. Plan ahead to participate in our daily themes! Monday - Military Monday - Wear Camo or Military clothing Tuesday - Drug Free and College suit me to a T - Wear College shirts Wednesday - Drug Free looks like me - Wear red clothing Thursday - Groovy Thursday - wear bell bottoms or groovy clothing Friday - Freaky Friday - dress like your parents or wear mis-matched clothing