Thursday, 12/2 is wear Flannel Day at NES!

Wednesday, 12/1 is Ugly Sweater Day at NES!!

Tuesday, 11/30 wear your favorite Christmas hat/Holiday headwear!

Monday, 11/29 is sparkle day at NES! Leave a little sparkle wherever you go!! Wear your sparkly clothes/accessories!

Happy Thanksgiving to all our Lil' Jay families! Have a safe and blessed Thanksgiving break! NES will be celebrating 15 Days before Christmas Break!! Check the events calendar for the theme of the day. Reminders will be sent on Live Feed. Let's have some fun while we are working hard before the Christmas Break! See all of our Lil' Jays on Monday, November 29th!

NES will not have school tomorrow. Go Lady Jays! We are so excited and proud of you!

Pre-sale tickets are available at NES front office!! The Blue jay Stage Company proudly presents this year's fall musical, ANNIE, from December 3rd to December 5th! We will have performances on Friday, December 3rd (7:00 pm), two on Saturday, December 4th (2:30 pm & 7:00 pm), and one on Sunday, December 5th (2:30 pm). Come experience the classic story of little Orphan Annie, live on stage, complete with her dog, Sandy. There are two casts that will be alternating performances, so come to the show twice! Annie will also feature the stage debut of Mr. Steve Adamson, the Needville High School Principal, as President Franklin D. Roosevelt. Tickets are from $14.00 (Premium Reserve Seating) to $8.00 (General Admission) in advance, and $10.00 (General Admission) at the door. Tickets are available to purchase in several ways: 1. On NISD Campuses through the Office 2. At Needville HS during Lunches 3. Online via
www.showtix4u.com/events/BluejayStageCompany
**Please note that all Reserved Seating MUST be purchased online and cannot be purchased at NISD Campuses** Any questions should be directed to Mr. Barber at
barberc@needvilleisd.com

*Fall Fling Auction is Live Online* Auction is ready to take your bids. Lots of great baskets, there is something for everyone in the family (even the fur babies)!!! Please follow the post on Needville PTA FaceBook page for updates- more items maybe added. 🥰
https://www.32auctions.com/bluejayfallfling2021
Auction Baskets will be on display Sunday at the Fall Fling for viewing only. All bids will be online. Auction closes at 3pm on Sunday, November 14, 2021.

Hope to see you at the Needville PTA Fall Fling!! Sunday November 14th 11 - 4 Needville Harvest Park Booths, games, refreshments, silent auction. Come have a little fun with us!!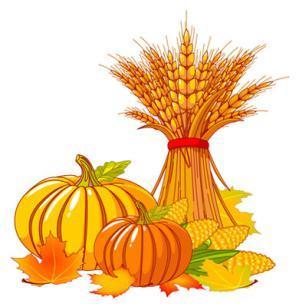 Reminder: Wear Blue Jay blue tomorrow to support our Lady Jays!!


The Lady Jay Volleyball Team will be playing Thursday, November 4 at Cuero Jr. High 6:30pm vs. Pleasanton. Please fill the bleachers and support volleyball! GO LADY JAYS!!!

Reminder: The Parents Newsletter the counselors provide is updated monthly NES website under the Counselor Corner tab. November newsletter is available now! Check it out!

Tomorrow is the 50th day of school! Kinder is dressing as the 50's and you may join in or wear your Blue Jay BLUE to support the Lady Jays as they travel to Cuero to face Pleasanton. GO LADY JAYS!!


NES Parents, NISD welcomes Crime Stoppers for a parent informational night on Human Trafficking Awareness. The presentation will be at the High School Auditorium this coming Monday from 6-8. Presentation is for parents (please do not bring your student). See our school website for more information.

Needville Elementary School Parent Night @NHS Auditorium! October 18th 6:00-8:00 See flyer under Parent section of NES main menu or look at the NEWS post for more information!

Wednesday, September 22nd at 7:30 am will be the annual See You At the Pole! (Students and Staff only)

Surprise! We missed the "To Infinity and Beyond" day for Generation Texas Week...so we will dress in our Disney attire on Monday 9/20!!