Dress Western tomorrow for Fort Bend County Fair! Fair holiday is Friday(school holiday)!!

Kindergarten Hat Parade tomorrow!

PTA Silent Auction basket items are due tomorrow!! If you have not sent items with your student, please make sure to send them in the morning!! So excited to have the Halloween Carnival on October 1st!!

Reminder: Second Grade Open House tomorrow night 5:30 - 7:00.

Friday is Blue Jay Day! Wear Blue Jay blue or tie dye for the weekly theme to support our Jays!

College T-shirt day tomorrow!

Reminder: Tomorrow, Third Grade Open House will be accessible on the Banker side of the school. We hope to see you there! 5:30 - 7:00.

Reminder: PTA Fundraiser ends tomorrow!

Wear Blue Jay Blue or join in the NHS theme of wear Neon tomorrow!!


Tomorrow is our first Blue Jay Blue Friday!! Show your Lil' Jay spirit! Wear something blue for our Blue Jays!!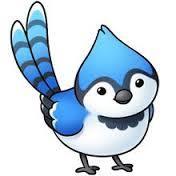 First Day of School was awesome! It was so good to see our Lil' Jays!! Time to get home and get a good night's sleep so we are all ready for tomorrow! Setting up a new routine and making new friends is fun and tiring!!



There will be a Crime Stoppers Parent Night at the High School Auditorium on August 25th from 6-8pm. The presentation will be over Social Media and how it relates to Mental Health. All are invited to attend. This is a very important issue in our society now! Please take the time out of your busy life to attend. Hope to see you there!

NES Parents!!!! Exciting news today! Today is Roster Day at NES! Teachers will be receiving their student list at some point today and will be calling to introduce themselves to you and your child!!! So exciting to start fresh and have a new beginning! Teachers could call as late as this evening, so be patient! We are looking forward to seeing everyone Monday evening at Meet the Teacher!!

MEET THE TEACHER @ NES! AUG 15 FROM 4:30 - 6:00PM! Come meet the teacher and bring supplies! Make the first day of school easy and have those supplies already at school! We are looking forward to seeing our Lil' Jays!

Needville PTA School Supply pick up will be Monday, August 8th or Tuesday, August 9th at Needville Elementary School. Pickup will be in the gym by the bus ramp and you must enter from the bus ramp side. PTA will also be selling Needville Blue Jay Spirit wear items both nights as well!! We look forward to seeing you at pick up!

REMINDER: All returning students will have to have their online registration done for the upcoming school year. Please check the website and follow the directions for returning student registration.

2022/2023 Student Handbook posted on the main website under the Parent portion.