Parking this year?! You will need to complete the following Google Form
https://forms.gle/tg5Rf766upDDJCZs9
prior to selecting a parking spot which will take place this week during lunch (Seniors - Wednesday, Juniors - Thursday, Sophomores - Friday). You must bring $20 and your drivers license in order to receive a parking tag. Go Blue Jays!!
Senior Sunrise!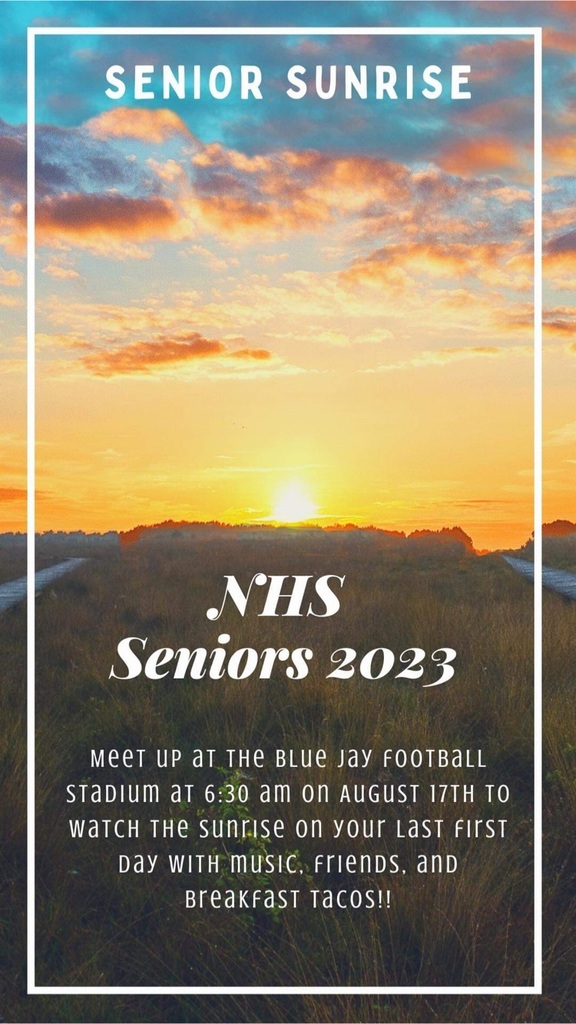 Students and parents: We are working diligently to create the best schedule for the upcoming year! Schedules will be available to view in Skyward the evening of August 16th. You must be registered in Skyward to have viewing access. Go Blue Jays!
Flight school is ready for departure. Welcome class of 2026!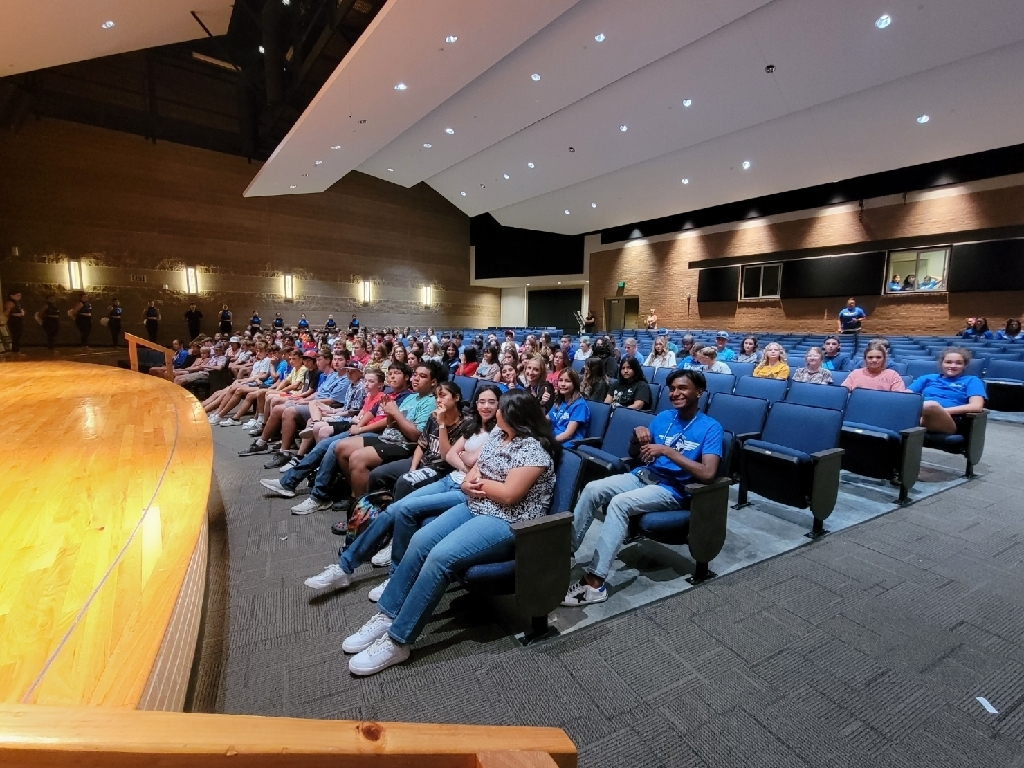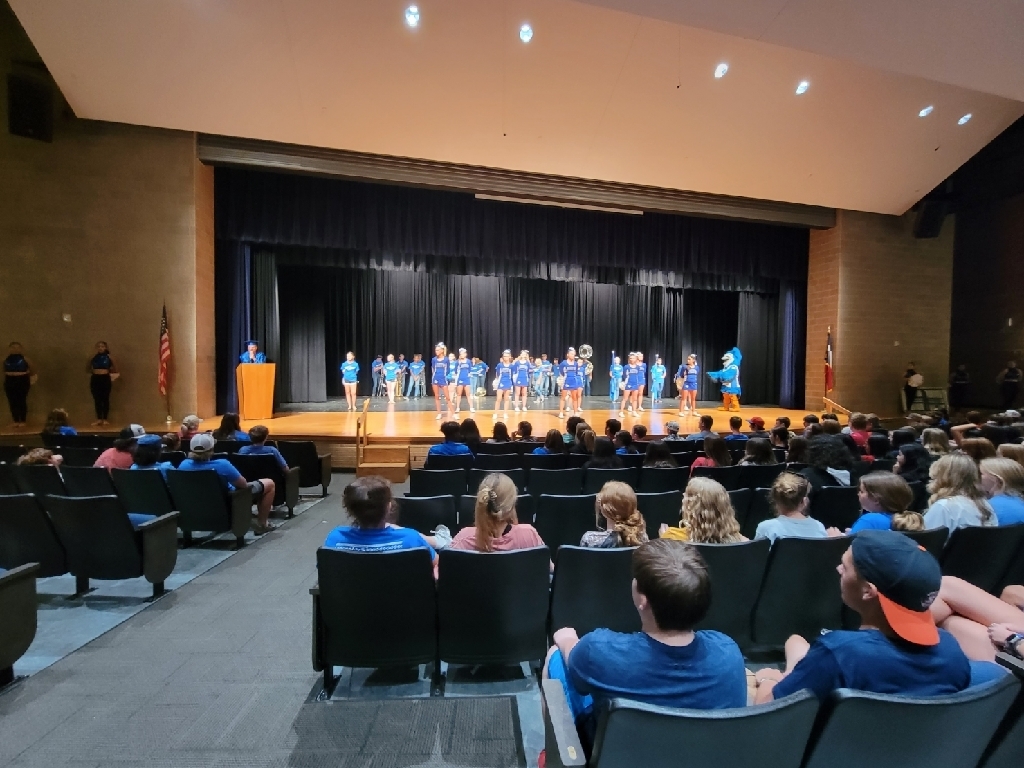 Parking this year?! You will need to complete the following Google Form
https://forms.gle/tg5Rf766upDDJCZs9
prior to selecting a parking spot which will take place at lunch the first week of school (Seniors - Wednesday, Juniors - Thursday, Sophomores - Friday). Go Blue Jays!
Congrats to our cheerleaders who just returned from camp with the following awards: Best Overall Camp Routine, 1st in Cheer and 2nd in sideline!! Overall Best Mascot and leadership award!  Molly Hackstedt, Morgan Scott, Maddie Watson - All American Cheerleader award and Hannah Harris - All American Mascot. Way to go girls you rocked it at camp this year!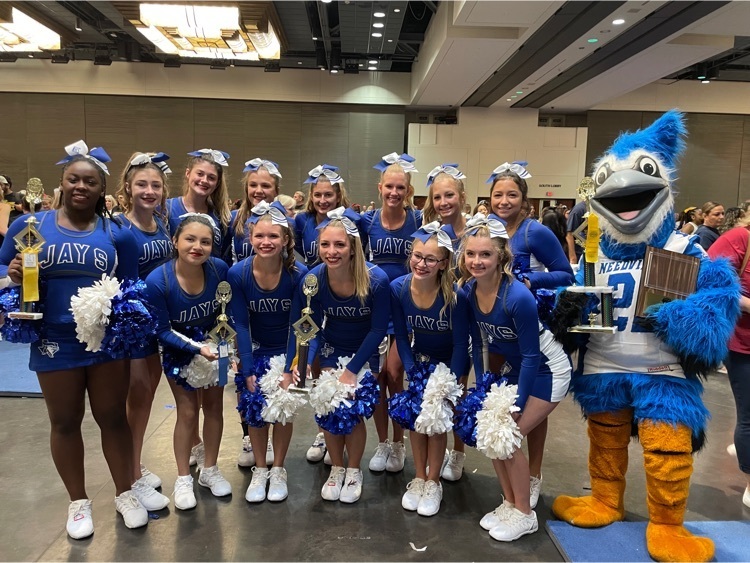 Attention incoming NHS 9th graders: Register by this Friday (7/15) to guarantee a shirt at our 1st annual NHS Flight School Academy on August 4, from 12:30-3:30 pm. Click on this link to register:
https://forms.gle/TGmJFcdZKjeHGM3H7
Congratulations to our retirees, Dr. Bell, Mrs. Lovel, and Mrs. Rhodes. Needville High School thanks you for years of service to our students and community.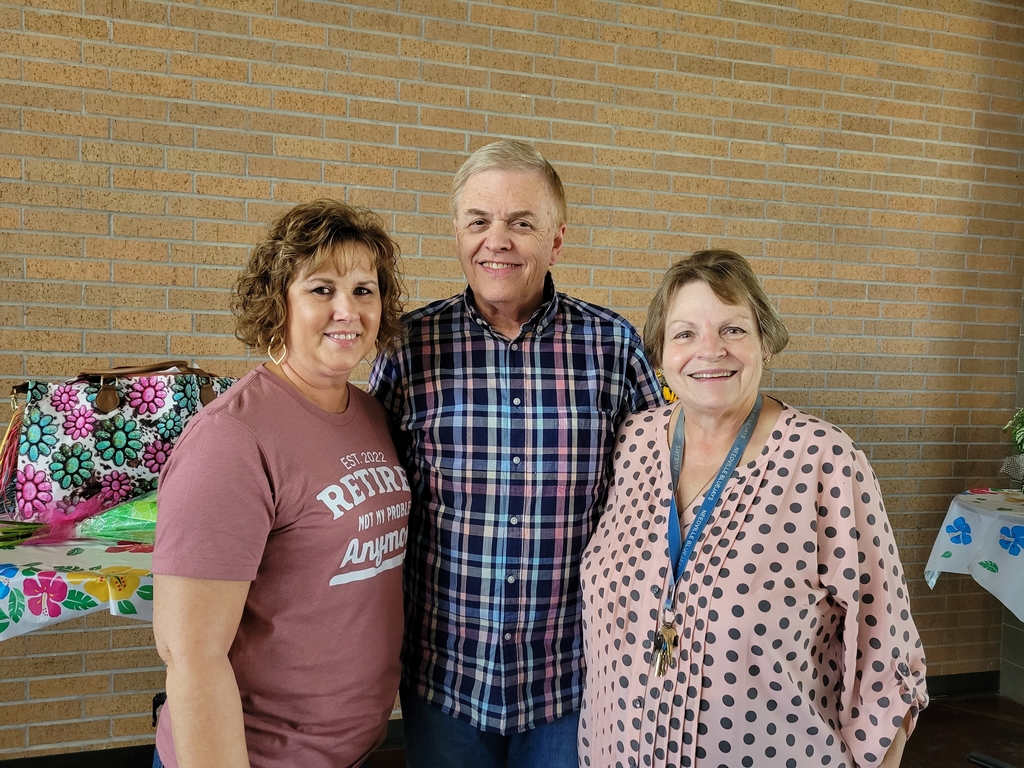 Game 2 vs. Sinton at Whataburger field in Corpus Christi!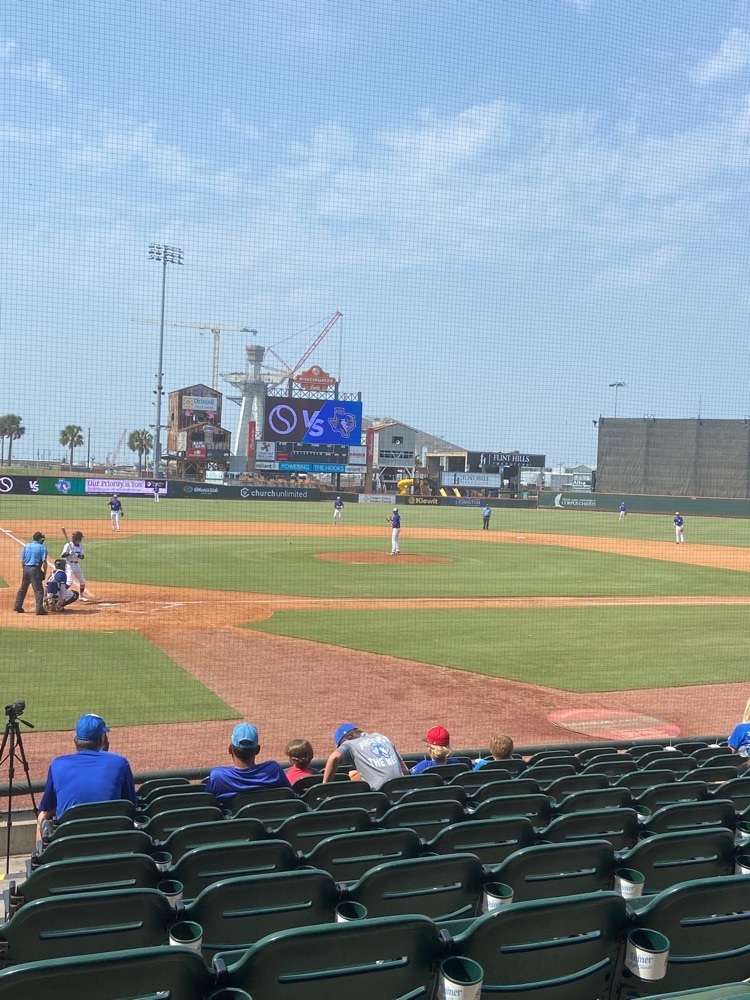 Tune in today Sinton Pirates vs Needville Bluejays 4:00pm, LIVE on 364 Sports Channels - YouTube and Facebook. Location: Whataburger Field

The following young ladies competed at the Regional Track Meet. Congratulations to these student-athletes. Jess Gregory finished 2nd at regionals in the 100 hurdles and advanced to state. Lita Meyer finished 4th in the 3200 and broke the school record. Maddie Watson finished 3rd in the 800 m run and broke the record she previously set at Area. The 4x400 finished 4th place. The following young men have qualified to compete in the State Track Meet. Congratulations to these student-athletes. SR Matthew Norwood: Regional Silver Medalist in the High Jump SR Jesus Panchito: Regional Silver Medalist in the 800m Run SO Andrew Pollard: REGIONAL CHAMPION in the 1600m Run and Regional Bronze Medalist in the 3200m Run
Today is graduation day for the Class of '22!! Please join us tonight at Blue Jay Stadium at 7:00 pm to celebrate our awesome graduates! If you are unable to attend, you may watch the live stream here:
https://vimeo.com/ondemand/needvillegrad2022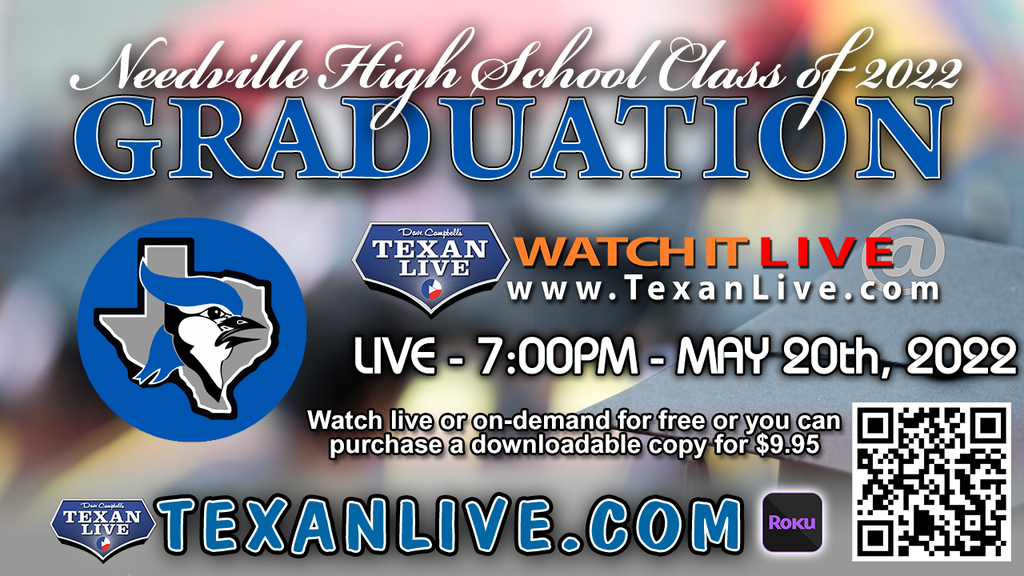 Excellent choir concert this evening! Dr Bell's legacy was on full display as so many choir alumni returned to sing "A Parting Blessing!"

Registration information for returning NHS students!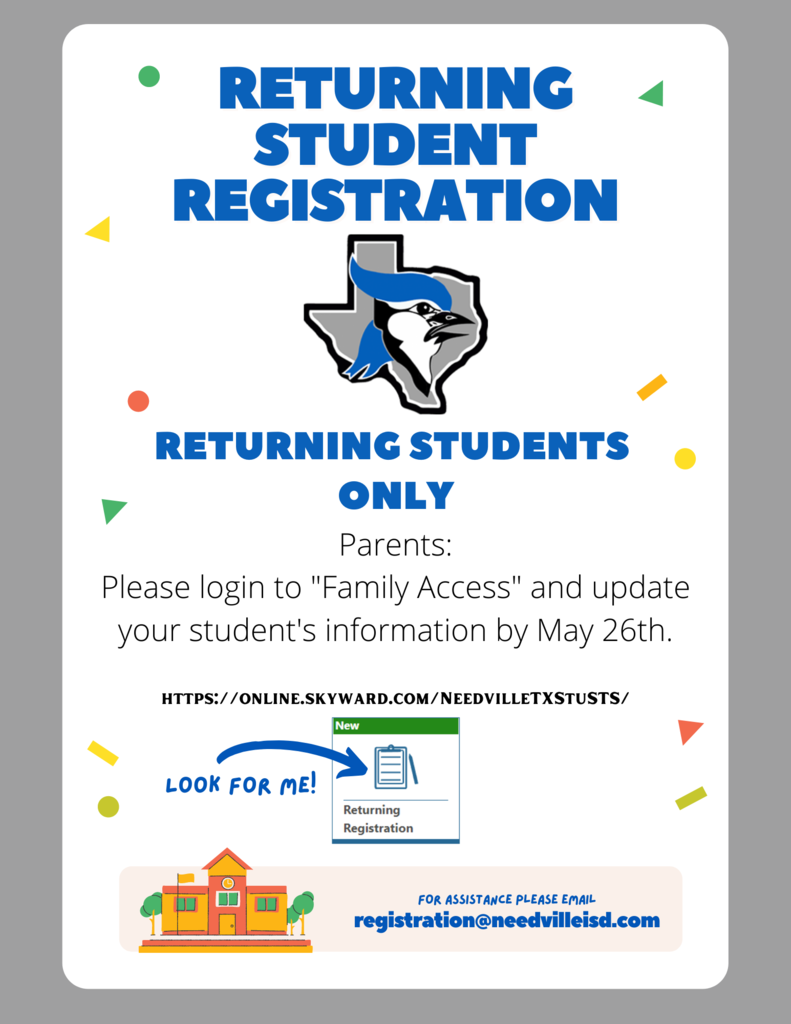 Baseball playoffs start Thursday at Sweeny High School at 6:00pm. vs. Sinton. All Tickets: $5.00 Game 2 (and 3 if necessary) will be Saturday at Whataburger Field, Corpus Christi at 4:00pm (second game to follow). See below regarding details about tickets and seating.

Graduates MUST attend the graduation practice Thursday at 9:30 am in the High School cafeteria in order to participate in the commencement ceremony. Go BluJs!
Needville Blue Jays take the series with a 4-2 win! It's a great day to be a Blue Jay!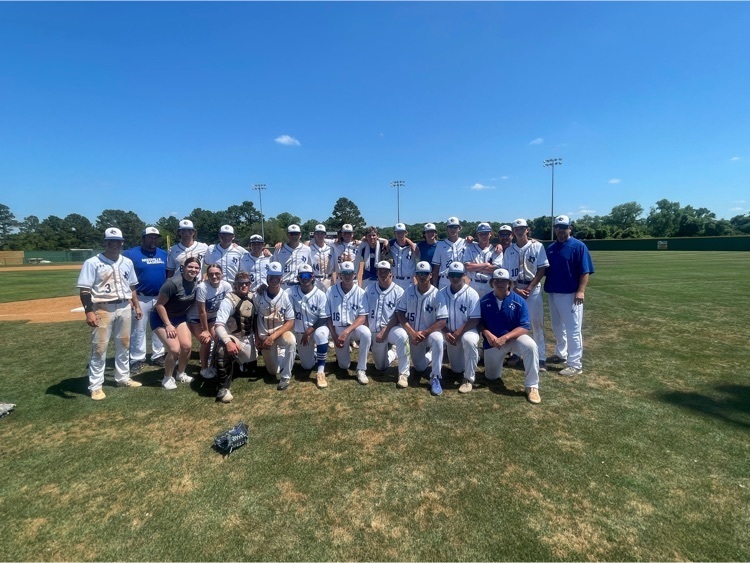 The Blue Jays baseball team lost a close game last night 4-3 to Canyon Lake to tie the series. Today they play at 1 pm to see who advances. You can watch the game using the link below. GO BLUE JAYS!
https://www.youtube.com/watch?v=g1KlZ30_F0M


Thanks to Sgt. Rollins of the Ft. Sheriff's Dept. SWAT team for coming out to NHS today to speak to our Law Enforcement classes.